Curbside Trash & Recycling Collection
Shrewsbury Township mandates curbside trash & recycling collection for all properties within the Township.  All properties must use the services provided by its contractor hauler, currently Republic Services; only exception is commercial and industrial properties that utilize private dumpster service.
The current three (3) year contract expires June 30, 2022.  The Board of Supervisors can consider a two (2) year extension of that contract, at one (1) year increments.
There are two (2) services available.  The first is "Full-Service" which is a weekly collection and includes up to four (4) 32-gallon trash containers, unlimited recycling, and one (1) large (bulky) trash item.  The second option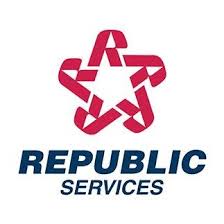 is the "Pay Per Bag," which includes 26 bags for the year and unlimited curbside recycling.  Large (bulky) trash items can be collected under this program, but requires the use of one (1) trash bag (attached to the item).
For billing questions, to sign up for new service, or to change you current level of service, call Republic Services at 210-9675.
Rates are as follows:
Through June 30, 2020
"Full-Service" (weekly) service – $279.60/year
"Pay Per Bag" service – $169.00/year ($6.50/bag)
July 1, 2020 – June 30, 2021
"Full-Service" (weekly) service – $293.60/year
"Pay Per Bag" service – $182.00/year ($7.00/bag)
July 1, 2021 – June 30, 2020
"Full-Service" (weekly) service – $308.30/year
"Pay Per Bag" service – $195.00/year ($7.50/bag)